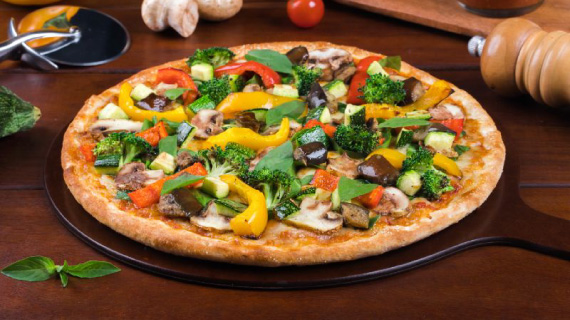 Chef Rohit Narang and his cousin Honey Mehta's passion for food drove them to embark on a culinary journey in Australia in 2013. However, pretty soon they found themselves back in their home country, India, eager to share their love for delicious cuisines, pizzas, and pasta with the local community. They both decided to set up Tossin Pizza in Gurgaon's bustling Galleria Market in October of the same year, starting as a small takeaway joint.
A few years later a business associate, friend & well-wisher - Abhishek Azad after having spent over two decades in the restaurant equipment industry in India & overseas joined the business and became the fourth partner. Since a young boy, Rohit was fond of cooking and many times won't let her mother cook. His passion from his home kitchen to doing his hotel management and multiple restaurant jobs in Australia finally shaped this gourmet pizza business that he created 8 years ago. Rohit has complete responsibility of launching new menu items and also plays a vital role in the various marketing initiatives and restaurant design.
Honey is a champion of supply chain and sourcing and plays a vital role in streamlining supplies consistently at all our restaurants. Niraj has a thorough knowledge of Tossin Pizza operations and is actively involved in automation and CRM activities that help us keep up with our customers and new-age technologies. Abhishek takes care of growth and is involved with bringing new TOSSIN restaurants and is involved with strategies to ensure the business maintains a healthy top & bottom line.
Rohit, Honey, Niraj, and Abhishek are the four pillars on which Tossin Pizza rests. For all of them, this isn't just another business but a way of life that they live with full vigor every single day. They are the thickest of friends first and business partners later, something which is a rare find in today's time.